Measuring children's early growth
Nearly 2 million 4-year-olds attend public pre-K programs across the country, and demand continues to rise for high-quality, affordable, and accessible early learning opportunities. Federal, state, and local leaders understand that critical learning and development happen in these early years. We too remain steadfast in our belief that high quality early learning can have major benefits for young children, including improved social-emotional skills and enduring educational and life outcomes.
Yet, early learning experiences vary widely and are not equitable for all children and families. Just 44% of all 4-year-olds in the United States, and 18% of children from low-income households, are enrolled in public pre-kindergarten programs. Inequities in access and pre-K quality have only been amplified in recent years.
As our country emerges from a pandemic that caused significant disruptions, early learning programs are facing big challenges.
The lack of pre-K information and data on child outcomes limits opportunities for states and providers to understand the long-term impacts of the pandemic and examine how they can strengthen early learning systems.
Educators desire and deserve improved data and tools so that they can accurately measure a child's early growth and critical skill development—such as language and curiosity—and share that information with their family. There are also opportunities to improve current tools and curriculum to better acknowledge the range of lived experiences and backgrounds of pre-K children.
Equitable outcomes for children, especially Black and Latino children and children experiencing poverty. Successful families. A society made stronger by setting its youngest learners up for success. It's all possible when we partner with educators to create the early learning solutions they need to advance all children and families.
Early Childhood Data Collaborative
National Academies of Sciences
Alliance for Early Success
Early learning focus areas
To fulfill the promise of early childhood education, we focus on providing every educator with the tools for success: enriched instruction, effective assessments, and actionable data. 
Effective assessments
To help children make progress in pre-K, we must support educators in tailoring instruction for each and every child. Our goal is to partner with the field to create assessments that measure the quality of learning environments as well as a range of skills to help educators personalize learning based on children's diverse backgrounds, languages, and needs. These assessments should be free of the biases that make racial disparities in key skills appear substantially larger than they really are. They should also be low-burden for teachers and provide real-time information to families.
We do this by forming partnerships between technical and early childhood experts to develop, test, and share easy-to-use, high-impact options for educators. These child-level and classroom-level assessments should embrace whole-child development and support teachers with easy-to-use tools to help them understand where each child is in their development, strengthen classroom quality, and determine the next steps for success.
Actionable data
When educators, families, researchers, and policymakers have access to a powerful early learning knowledge base, they can better understand students' experiences to drive success for all. And although the early learning field already collects data, what's collected and how it's used varies greatly. Consequently, we cannot fully assess early childhood policies and disaggregate data to understand diverse needs of children and the different kinds of learning experiences necessary to drive progress.
Engaging with early learning educators, advocates, and experts, we're supporting the field in developing a data framework that is child-centric, prioritizes equity, and supports states in building more effective data systems. With access to actionable data, educators will have the short- and long-term insights they desire for improving the whole-child classroom experience and creating better outcomes for all children.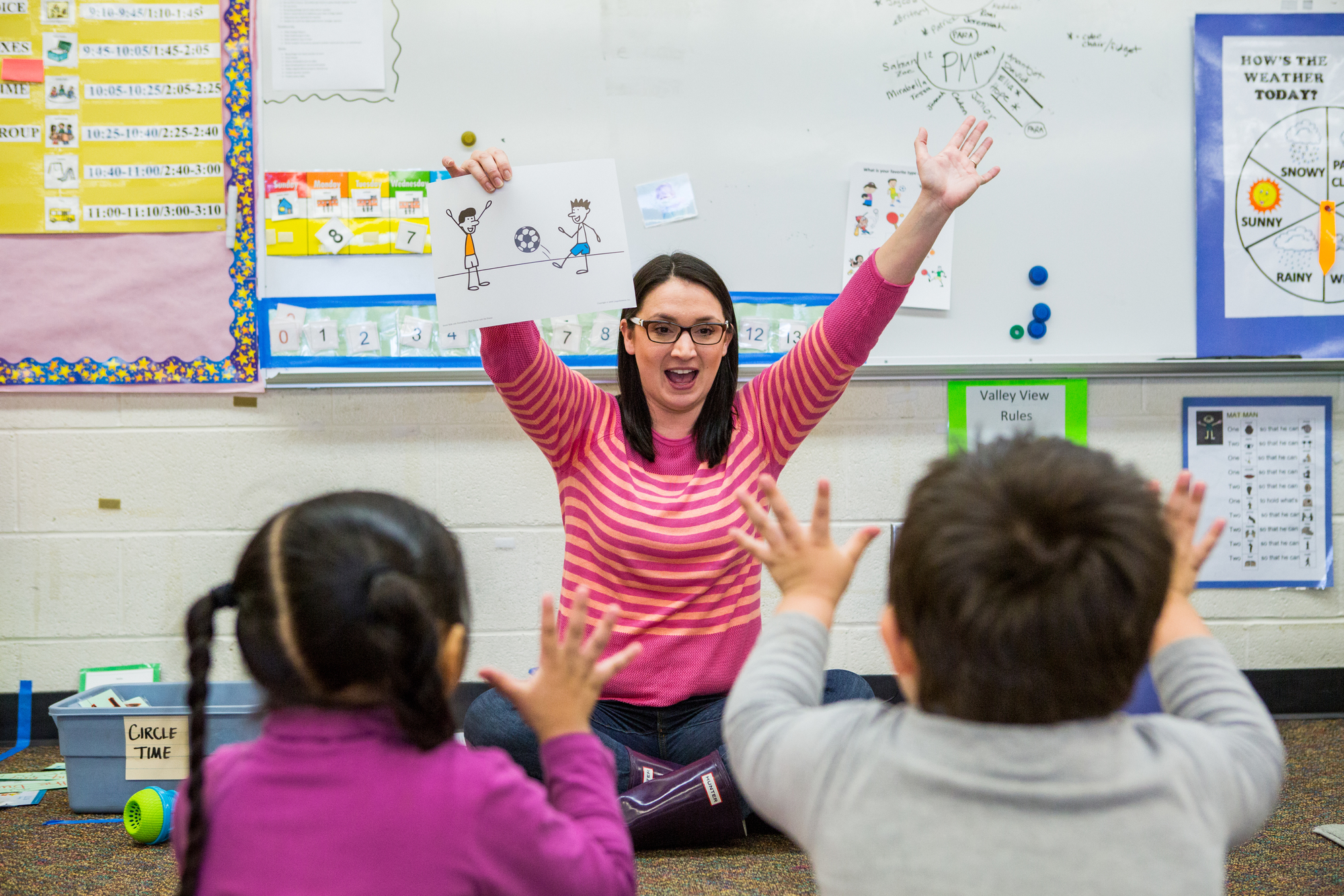 Enriched instruction
Children are more engaged in learning when they see and hear themselves reflected in the classroom environment and instruction. Delivering on the promise of enriched instruction in pre-K means developing more comprehensive whole-child curricula and building high-quality classroom environments where children learn through strong relationships and hands-on exploration. Activities should connect to the real experiences and backgrounds of young learners in the classroom.
Pre-K systems must also support educators with professional development that helps them achieve their goals of personalizing learning for each child. As a first step, we're supporting the National Academies of Sciences to conduct a study that combines existing evidence with the knowledge of experts to examine high-quality curricula and professional development tools that focus on meeting the needs of pre-K teachers, families, and children. These insights will help ensure that educators continue to have what they need in the classroom to instill a love of learning in all children.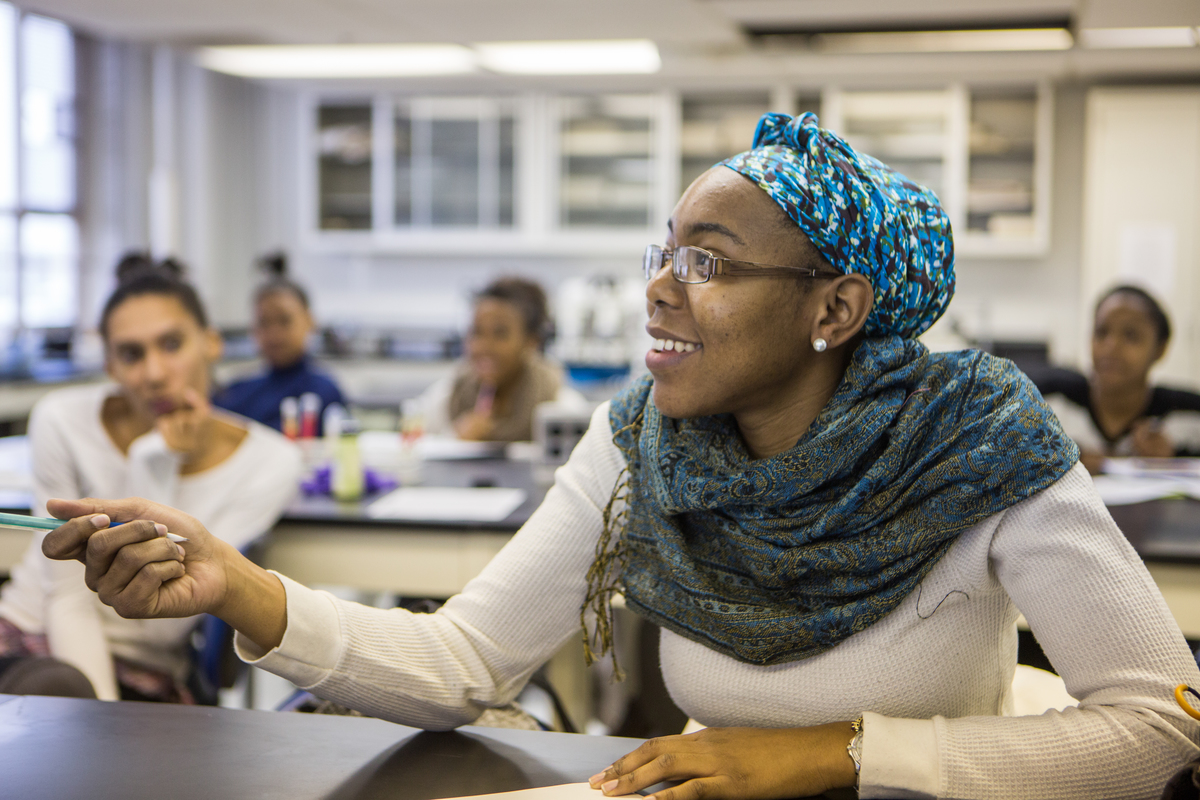 Discover our Education to Workforce Framework
The Education to Workforce Framework offers guidance for translating data into action in order to support students.