Supporting Washington state's students to achieve their full potential from pre-kindergarten to college and beyond
Washington state has long benefited from people who serve as a source of innovation and an inspiration to go further—whether that's computer software, indie music, a new apple variety, or a cup of coffee. This innovation, combined with a commitment to economic mobility for all of our workers and communities, drives the foundation's culture and local initiatives in its permanent headquarters in Seattle, Washington.
Each year, the foundation grants nearly $300 million to Washington state organizations. Our primary focus is to strengthen education so that all children growing up in Washington state can complete college, earn a family wage, and give back to their community in meaningful ways.
We use the knowledge and learning from our national education teams, as we
listen to needs, concerns, and solutions from educators, schools, and colleges who understand the unique challenges and strengths we have in Washington. By listening to and supporting local leadership, we design solutions together that are uniquely suited to local realities. Our equity-driven approach focuses resources to where they are most needed today: with students who are Black, Latino, or from families experiencing poverty. We partner with organizations to create tailored plans driven by data, evidence, and community-led solutions, so that we can improve our education system toward equity and economic mobility for all.
Our holistic approach translates into investments that are student-centered and lead to equitable outcomes. We are proud to support the next generation of community leaders and decision-makers.
Washington state grantees
Community Center for Education Results
College Promise Coalition
Washington state focus areas
Strengthening educational networks
In the education sector, collaboratively sharing ideas, information, and solutions across networks means all schools and school districts can benefit from shared learning and resources. The Road Map Project in South King County is an example of the power of working together. We support collaboration among hundreds of school districts, colleges, educators, families, and organizations, all securely sharing data on student progress and supporting the region's children on their education journey from pre-K to college.
One major priority for us has been dismantling structural barriers that impede students' path from early learning through postsecondary access. We've supported networks of school districts and other educational partners who are actively working to close gaps in education systems—whether helping schools to pivot quickly during the pandemic through technical and design support or supporting students with scholarship applications to keep them on a path to a degree or credential.
Bolstering elementary school math
Math proficiency is fundamental to success at every stage in life—from discovering patterns at a young age and developing the competencies needed for higher education, to managing household budgets and exploring work in the high-tech sector. We sought out new ways to make math more accessible to young learners, and we support educators so they can provide high-quality, challenging, research-based math curricula that embrace the many different approaches to learning mathematical concepts.
A recent focus has been on supporting younger students from preschool through fifth grade, with early pilots in South King County. Across these early grades, we are encouraging more confident math instruction and promoting positive social-emotional skills, while considering the cultural context of each school and tapping into kids' natural enjoyment and interest in the subject. Our partners and grantees share our belief that working with different learning styles and building off children's unique strengths and experiences will lead to more effective math education—helping Washington state maintain its reputation as a place of innovation.
Supporting statewide educational policy
Smart statewide policies enable a more supportive and equitable learning environment from pre-K through college. We currently support and participate in efforts toward full funding for public education, better data to understand the impact of our education system, high-quality public charter school options, and improved financial aid for students.
Our investments in the foundation's "back yard" include the College Promise Coalition, whose members are calling for increased higher-education access and opportunity for Washington students, and the Washington State Charter Schools Association, a nonprofit that advocates for high-quality, student-centered charter schools informed by communities' strengths and needs.
Improving access to high-quality, equitable Pre-K
Access to high-quality pre-kindergarten is one of the best ways to ensure that children have positive outcomes throughout their lives, from educational attainment to health and employment. Some of our earliest investments in Washington state focused on supporting our youngest learners. By building language skills, emphasizing social and emotional learning, and fostering a sense of curiosity, pre-K programs can help children grow into successful students and creative, entrepreneurial members of our future communities.
We previously made targeted investments so that Washington's childcare providers—the unsung heroes of the teaching profession—have the training and resources to support each child's learning and development. We also provided grants to programs that can connect families to the early learning and childcare programs that best meet their needs. Our focus on educational equity in early childhood enhances children's readiness to learn and thrive as they enter the K-12 education system and journey through life.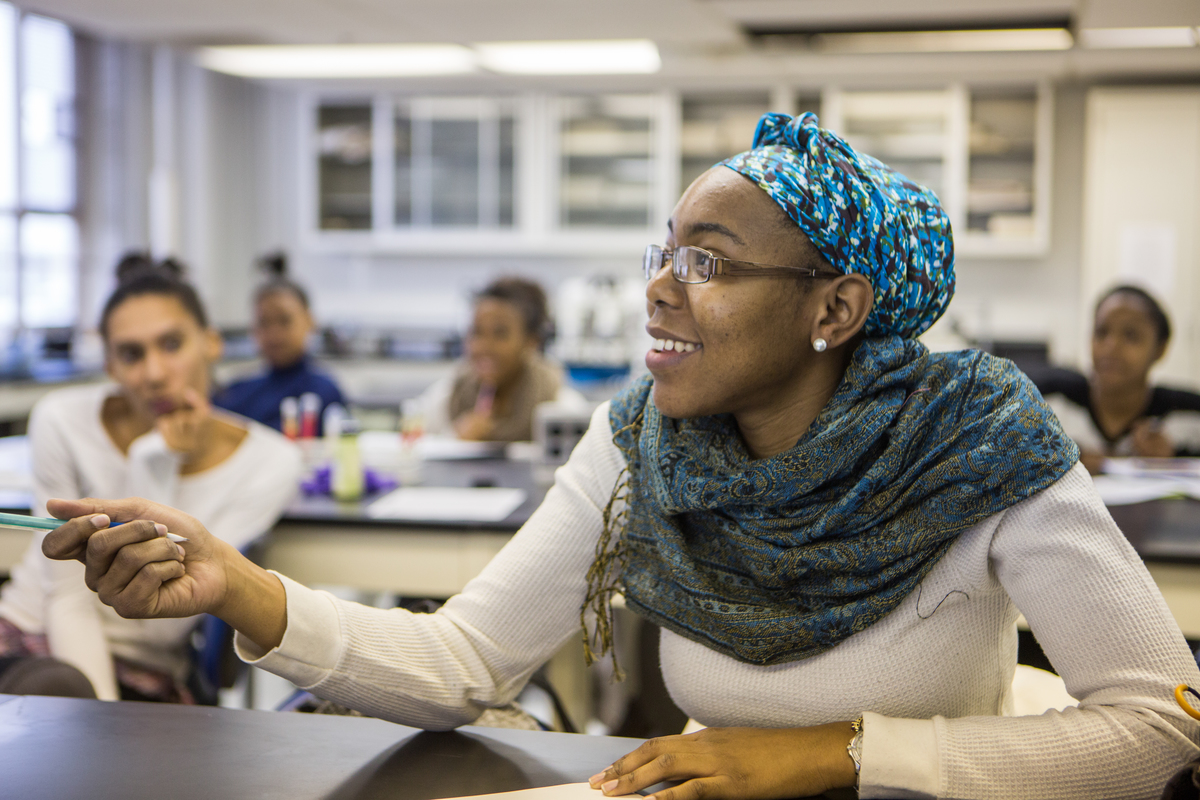 Discover our P-16 framework
Our P-16 Framework explores how, when, and why students gain and lose momentum across their educational journey—from pre-kindergarten through college and beyond.