Ensuring all students receive a public education that equips them to succeed.
Our grantmaking supports schools in their work to improve student outcomes, particularly for Black and Latino students and students experiencing poverty, by partnering with middle and high schools and identifying new, effective approaches that can be replicated in other schools.
We do this by investing in networks of schools to solve common problems using evidence-based interventions and data-driven approaches for supporting continuous learning. We invest in ensuring that teachers and leaders have what they need to be successful—high-quality preparation, standards-aligned curriculum and tools, and professional learning opportunities. Throughout this process, we keep our eyes on the horizon, advancing research and development in support of new innovations that will help our education system keep pace with our rapidly changing world.
Thanks to the leadership of educators, policymakers, and others who also recognize the value of a quality K-12 education, significant gains have been made in U.S. education over the past decade. High school graduation rates have gone up. In the past ten years, National Assessment of Educational Progress (NAEP) fourth grade reading and math scores in large city districts increased at almost double the rate of the nation as a whole, and eighth grade scores are even better.
Despite this progress, graduation rates for Black and Latino students and students experiencing poverty lag behind the national average and are lower than the rates for white students. The percentage of high school graduates
who have enrolled in postsecondary institutions has remained flat. And the COVID-19 pandemic has exacerbated existing inequities in the education system. Evidence of an increase in failing grades over the past year is emerging nationwide.
We have learned a lot over the years—both from the field and from our own investments—about the challenges of improving student outcomes.
Based on our learning from the field, we know that students stand the greatest chance of meeting higher standards and crossing the bridge to opportunity when two things come together in their school: 1) Teachers have standards-aligned instructional materials, real-time assessments for gauging student progress, and in-school learning and leadership opportunities. 2) Principals have support to create an environment that empowers leadership in all areas of the school to regularly use data for continuously improving the supports, instruction, and learning students experience. Our work in K-12 seeks to build on these lessons and the school-based practices that support students, teachers, and principals.
We envision a public education system that expands opportunity for all students—but particularly for students in low-income communities and students of color—and allows them to gain the skills and knowledge necessary to succeed in the workplace. The goal remains to ensure that all students receive a K-12 education that equips them to succeed in college or a career training program because a high-quality education is a proven path to prosperity and participation in the American Dream.
K-12 education focus areas
We focus our K-12 grantmaking on the following areas of work.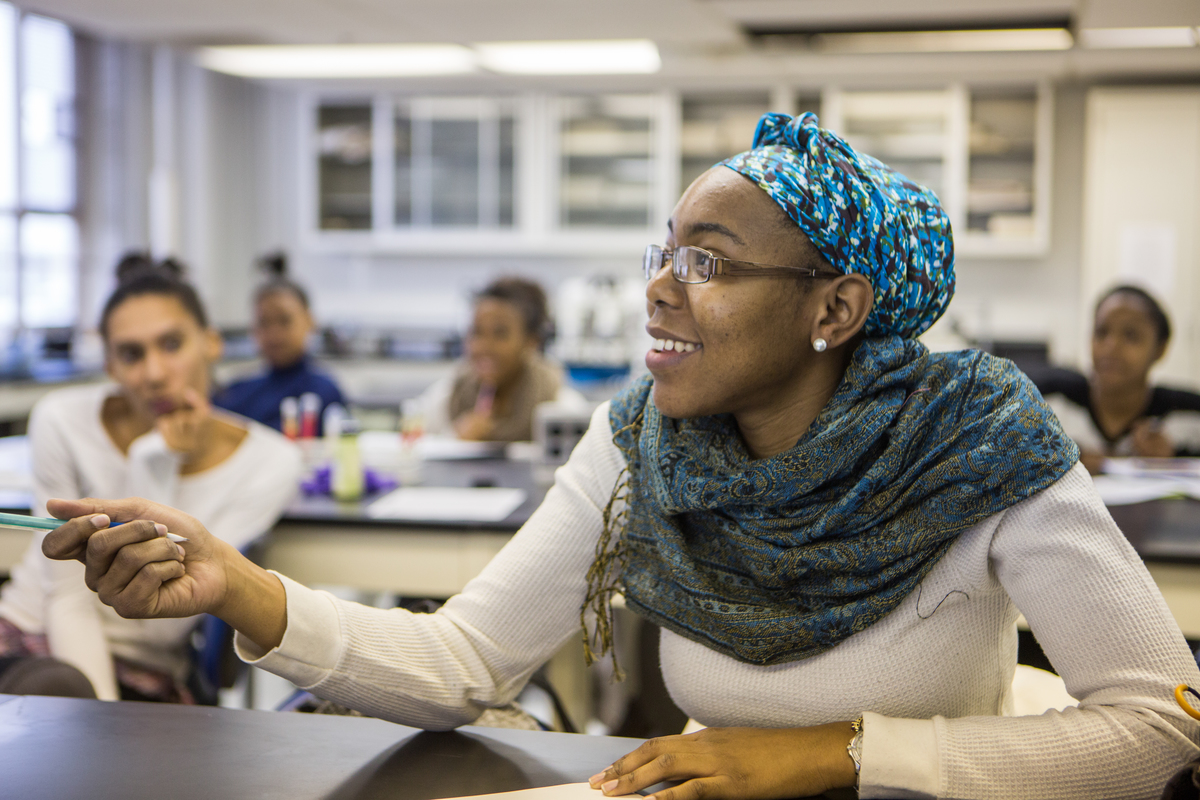 Discover our P-16 framework
Our P-16 Framework explores how, when, and why students gain and lose momentum across their educational journey—from pre-kindergarten through college and beyond.